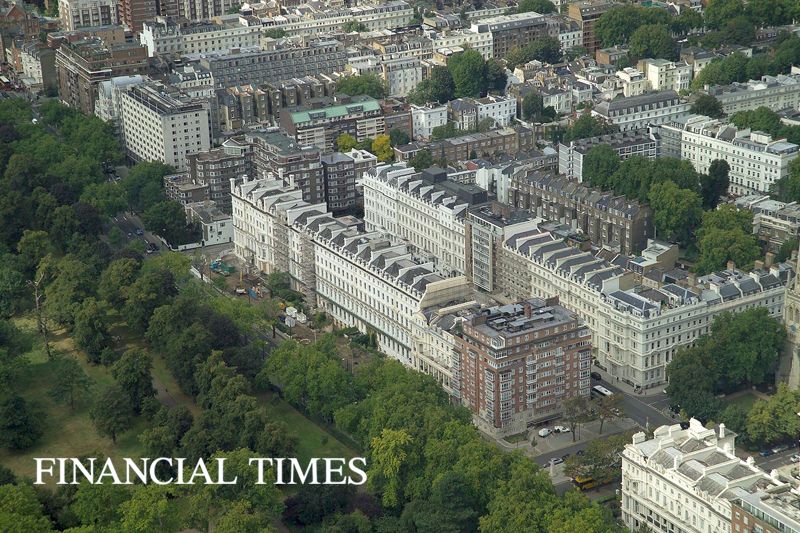 Old hotels in London's Westbourne Grove recast as high-end housing

Financial Times
Shrewd hoteliers have begun to sell up to property developers hoping to return the buildings to their former glory.
When Laura Marino, creative director at the property developer Alchemi Group, first visited the six derelict, stucco-fronted, terraced properties that once formed the Leinster Inn hotel in Bayswater, west London, they were in such bad condition that no more than two people at a time could stand in any of the upper rooms for fear of falling through. "The ceilings were crumbling, and there was a damning environmental report. It had been a hotel but it looked like a carved-up youth hostel," says Marino.
There are numerous equally dilapidated properties in Westbourne Grove, an area of Bayswater sandwiched between the brightly painted terraces of Notting Hill and the shopping mecca of Shepherd's Bush. Despite its proximity to Hyde Park and a profusion of fine stucco-fronted townhouses and elegant garden squares, the property market in the W2 postcode suffers from an injurious past. It was here, during the 1950s, that the notorious landlord Peter Rachman turned a once genteel area into an overcrowded slum. Ethics aside, the material effect of his actions was the subdivision of a lot of local housing into countless tiny flats, bedsits and, eventually, hostels and hotels, many of which subsequently fell into disrepair.