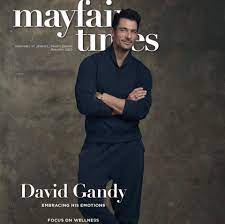 Wellness is not just a physical thing. It is about the mental aspect of living in a place that makes you happy.

The Mayfair Times
Developer Northacre has taken the concept of wellbeing quite literally and is building a wellbeing eco-hub combining residential and commercial space. The group's Broadway development in SW1 comprises six new towers of 250 luxury apartments, office space and a myriad of retail and restaurant outlets. It is being referred to as "the wellness capital of London".
The concept of wellbeing was a key part of the development when it was conceived six years ago, but chief executive Niccolò Barattieri di San Pietro admits the project is particularly timely due to the pandemic.