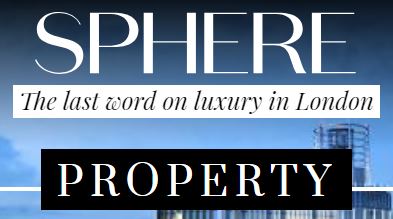 Discover Walpole's House Of Craft

SPHERE Life
How to make a splash with a Show Apartment? SPHERE's Lisa Barnard has a preview tour of the beautifully curated House of Walpole at 1 Palace Street, the prime residential apartment development by Northacre. Worried about the neighbours? It's Buckingham Palace.
Designing a Show Apartment for a prime residential development is fraught with decision and angst. Developers can go vanilla, bland and offer a blank canvas onto which the prospective owners can project their personal style and taste, or they might go full-on design and demonstrate the consummate style which might inspire the would-be owner. A half-way house is, in our view, not satisfactory – a Show Apartment that has been hastily conceived with a broad-brush design super-imposed, regardless of architecture, might even put a buyer off. The House of Walpole at No I Palace Street, the new St Regis Residences, across the road from Buckingham Palace, takes the concept of the Show Apartment to a new stratosphere.
Two years in the planning and making, it is a curated one-off apartment which has been designed, decorated and furnished from top to bottom by Walpole member brands. It has been a collaboration between Walpole, property developer Northacre, and interior design studio Oliver Burns (Walpole member), with the lofty ambition to demonstrate what British luxury, interior design and craftsmanship can achieve hand-in-hand and through brand collaboration.