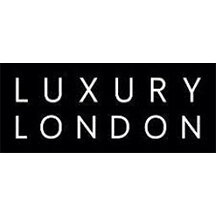 Inside House of Walpole: No. 1 Palace Street's First Show Apartment

Luxury London
THE BUCKINGHAM PALACE-ADJACENT DEVELOPMENT HAS PARTNERED WITH THE BRITISH BRAND COLLECTIVE IN 'A LOVE LETTER TO THE PALACE GARDENS'
I visited No. 1 Palace Street, Victoria's latest luxury property development, on one of the first properly cold days of December. The Clermont is decked out with wreaths and baubles and fairy lights wink in the shopfronts of Buckingham Palace Road.
It's here, bang opposite the Queen's Gallery, that residents of No. 1 Palace Street will call home. The collection of buildings was once a hotel (plus civil service offices) of the sort that Victoria used to be known for; the development, therefore, will integrate five different architectural styles (Italian Renaissance, Beaux-Arts, French Renaissance, Queen Anne, and contemporary). The 72 residences housed here will be served by hotel group St. Regis, adding them to the roster of branded residences piling up in London.
I'm here to visit the development's flagship apartment: House of Walpole. It is so-called thanks to developer Northacre Properties' collaboration with Walpole, the luxury sector advocacy body, which counts 250+ British brands among its membership. The entire apartment has been kitted out with Walpole names, with each piece made bespoke, all pulled together by member Oliver Burns.