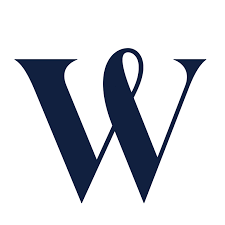 Northacre's Amy Wardell on why British luxury is so important to the super-prime property buyer

Walpole
We speak to Amy Wardell, Head of Brand at Northacre, about what's driving the high-end real estate boom in London, the importance of British craftsmanship to their clientele, and why the super-prime property developer wanted to collaborate with Walpole to create the House of Walpole.
What initially attracted Northacre to No.1 Palace Street, in which the House of Walpole apartment is located?
No. 1 Palace Street, The St. Regis Residences is not only unique due to its location opposite Buckingham Palace, but also because it spans five different architectural styles across an island site. The development is steeped in history and started life as The Palace Hotel. Northacre is synonymous with design and the very best architecture. We have a rich history of developing some of London's most historical residences, which sit behind retained facades. The challenge and opportunity that the site represented was perfect for us.
Why did you want to collaborate on this project with Walpole? What is the attraction of British craftsmanship to the apartment's potential buyers?
The restoration of this building has included craftmanship from start to finish. There are many historical and listed features within the building that have been lovingly restored including the fireplaces, cornicing and one of the main staircases. With each architectural style the building tells a wonderful story of British craftmanship. We have been Walpole members for six years and this project has been in conversation for at least four years – two of those have been design and planning it! Given the site's heritage and situation opposite Buckingham Palace we really wanted to celebrate the best of British, and who better to collaborate with than the industry body for British luxury?