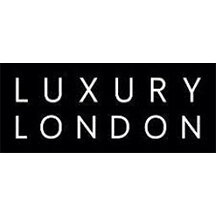 The Broadway: Inside the new Westminster development's super-sleek penthouse

Luxury London
It's been a dismal spring thus far – grey, drizzly and windy. But as I walk up Victoria Street one March morning, the clouds part and glorious sunshine illuminates Westminster Abbey, Big Ben and their new neighbour, The Broadway, in front of me, postcard-perfect.
I enter The Broadway through a side entrance on Dacre Street; although the first residents have moved in, there are still builders milling around making finishing touches to the development. The lobby is futuristic without being harsh; fluid lines and organic shapes abound in greys and neutrals, and a sculptural light installation brings the space together.
I'm in Cullinan East, one of six towers that make up The Broadway, which sits on the former site of New Scotland Yard and, originally, the orchards of Westminster Abbey. Each pair of towers is named after a famous diamond (Paragon, Sancy and Cullinan) – the design nods to this, with lozenge-shaped windows, a whiff of art deco, and interiors inspired, apparently, by the distinctive lines of 1920s jewellery.
First, I'm led to the spa and pool area – an underground space of low, warm lighting and oatmeal shades. The pool is a not-insignificant 25m long, accompanied by a gym and personal training studio (The Broadway possesses a total of 16,000 square feet of wellness amenities). A games room, also subterranean, bridges the gap between design-led and feelgood with eccentrically-shaped armchairs and a fun gallery wall. Luxury credentials are ensured with an all-wood ping pong table and gold-plated foosball.
The real purpose of my tour, however, is to see the 4,672 sq ft penthouse. Designed by Minotti London, this four-bed, four-bath residence also comprises a self-contained, one- bedroom apartment. The views from the 15th floor are staggering – a who's who of London landmarks; there's the Abbey, The Shard, the Houses of Parliament. I can even see as far as the MI5 building and BT Tower.
The vibe of the apartment itself is subtle and sophisticated with an ever-present overtone of perfectly-pitched luxury. It's not too flashy, but clearly expensive in a quiet, self-assured way. Minotti London has appointed artisan hotshots like Rodolfo Dordoni, Marcio Kogan and Inoda + Sveje to furnish the space.